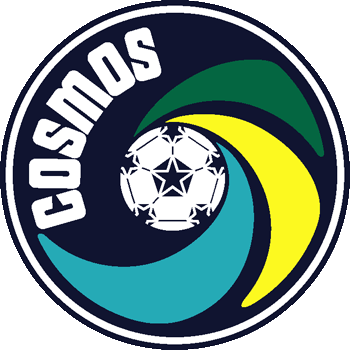 Rumor has it the Cosmos will be playing against Santos @ the Meadowlands in June.
Yes. The "new" team in the Big Apple is coming to Jersey...to play in someone else's building...on the Metros/RedBulls old stomping ground...to play the same team that was already here to celebrate the opening of Red Bull Arena.
Are you for real with this shit?
New York Cosmos, a.k.a. Sloppy Seconds FC.
Congrats.
Word on the street is that those unappreciative whiners from Brooklyn and gonna run buses from Manhattan to the game. Forgive my memory, buuuut I'm pretty sure that there are only a dozen of you fools. I think a cab would do it. And I could have SWORN your whole beef was about "NY" teams playing in Jersey...yet this game at the Meadowlands is going to be your "supporters" coming out party? Wow. And didn't you ladies already pledge your allegiances to FC New York?!
So here's the Borough Boys timeline as best I can recall:
- Denounce Red Bulls because they're just a marketing exercise and play in Jersey
- Claim to be supporters of NYC soccer, and pledge to FCNY, but once that dumpster fire gets lit, you hop off because it's clear they'll never be 1st division...and it turns out there's nowhere for them to play in NYC proper (who knew?!?)
- Jump on the Cosmo's nuts (Cosmonuts?) even though anyone with any common sense can see that this is just a mechanism for Umbro to move merch to the huuuuuuuge NYC elitist asshole / soccer hipster
*
market. So in effect, you've decided to hitch your small, sad, shaky wagon to soccer's Harlem Globetrotter circus act and actually claim to SUPPORT them...rather than hop on a fucking train and walk 3 blocks to Red Bull Arena. Aaaaaaaamazin'.
*
"Soccer hipsters" [(c) - FF&SS, Inc] is the new "Euro snob".